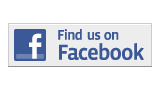 ---
Forum
Good Intentions Are Not Enough To Make Good Leaders
By Jonel Juste
jonel.juste001@mymdc.net
Often when candidates run for office, they make a lot of promises they know they won't be able to keep.

Some are just playing the game of telling pretty lies, but others may have good intentions.

But is goodwill enough to be a good leader?

Haiti's current president, former pop singer Michel Martelly, is a  perfect example that goodwill is not enough.

In 2010, after the terrible earthquake that struck Haiti on January 2010, Martelly, star of compas, a popular type of Haitian music, left aside his mic and keyboard to get involved in politics.

The Haitian people, tired of what they called "traditional politicians," voted for a candidate who claimed he was "not a politician" and "not part of the system," thinking he could bring a change because he had a goodwill.

At the same time, another well-intentioned singer, Martelly's great friend, was also running: rap star Wyclef Jean.

Unfortunately for him, he couldn't go further through the presidential race because the Electoral Council found him ineligible to run. But Martelly was allowed to run. He did, and he won.

People voted for him because they knew his name, because he was "a newbie in politics", because he had made his fortune in music and therefore he wouldn't get involved in corruption, embezzlement contrary to his predecessors.

"Sweet Micky," as most people know him, won despite of his scandalous past, both morally and politically.

No doubt, the guy was well-intended; he had the will to move the mountains.

However, he began his term with a decision that makes people think that there would be no change actually.

He decided to create a tax on international phone calls and money transfers from the Haitian Diaspora, a tax the Haitian Parliament didn't even know about, and a "presidential tax" that Cubans in Miami call  the "Martelly money".

That money was supposed to help send unfortunate kids to school, but until now no report can prove that this money is spent for that purpose. Nobody knows what that money was for.

Today, the singer-president spends his time traveling around the world, meeting celebrities, living la vida loca.

During his trips, he spends a lot of money while many Haitians are still under tarps three years after the terrible earthquake.

Martelly has good intentions but he knows nothing about politics. He doesn't have the right tools.

He is surrounded by political "sharks" that use him as a puppet.

He thought he could change the system but the system made him worse.

He spent the first year of his term battling with legislators, insulting and persecuting press workers.

Last year, Martelly met the Pope at the Vatican. He has a lot of sins to confess, but will he be forgiven for his leadership of Haiti?
More Forum Articles
---