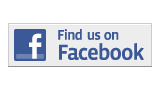 ---
Forum
Mission: Save Lives?
By Michael Pelaez
Michael.Pelaez001@mymdc.net
If you've been a student for more than a semester here at Miami Dade College, chances are you've noticed them at least once.

I'm talking about the big "Bloodmobiles" parked at visible locations around campus. They belong to the "Community Blood Centers of Florida" and they recently merged with two other Florida blood banks to form "OneBlood Inc."

I have been a regular blood and platelet donor since high school. Since there is no current substitution for blood, donating blood is the only way people in need of blood can get it.

Another product that there is no substitution for is bone marrow; but unlike blood if you are a minority in need of bone marrow, your chances of finding a match are around 30% if no one in your family matches.

Only about 2% of the U.S. population are registered marrow donors; even though the procedure is non-invasive, in most cases marrow donation is similar to a blood donation. More than 3,000 die yearly waiting for a match.

Even though I have been donating blood since high school, I was never asked if I was interested in joining the marrow registry nor was aware of the registry.

This was puzzling to me because the marrow registry works closely with Community Blood Centers but only recruit if a blood drive coordinator happens to schedule a marrow drive along with the blood drive.

This ineffective and inefficient method has kept me off that registry needlessly for years, only because I was never asked and was never even aware of it. This is troubling; I wonder how many current blood donors would gladly join the marrow registry if they were just asked.

After making every attempt to reach all of the people in leadership at OneBlood, Inc. I have yet to receive a response. I am just a blood and platelet donor trying to reach just one person to listen to make this very small change to their system; a system of just asking and facilitating the joining of the marrow registry.

After some research I am starting to believe that the mission to save lives for them has taken a detour; a detour for preferring growth, bureaucracy, self preservation and an utter disregard for their original mission of saving lives.

While Community Blood Centers—now OneBlood, Inc —are "non-profit", the Sun-Sentinel reported in October how the board recently recommended raises of 15% to 35% for their top executives and bonuses averaging $36,000 each—bringing their salaries to more than  $500,000 while their employees rarely get a raise of 1% to 3.5%.

The nine-member board recently gave themselves new iPads worth more than $500 each—the board meets just 3 times a year—and the new CEO's a company car, a $43,000 2012 Lincoln MKZ.

Keep in mind all this money is generated from the one product they specialize in; the blood they take from volunteer donors like me for free.
More Forum Articles
---