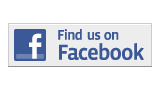 ---
Forum
Myspace 2.0: Will It Succeed?
By Jonathan Muñoz
Jonathan.munoz004@mymdc.net
The New Myspace.

Myspace is still around? Yes. Yes, it is.

I know most of us thought that Myspace went completely out of mainstream culture when Facebook decided to let in people who were not in college in on the social network back in 2008.
And for the most part, that's true.

Myspace was founded in 2003.

From 2005 until early 2008, Myspace was the most visited social networking site in the world, and in June 2006 surpassed Google as the most visited website in the US.

As of January 2013, Myspace was ranked 213 by total web traffic—ouch, right?

But Myspace is back. It's called the "new" Myspace—I know, original, right?

And it has a new owner. Myspace is now owned by the one and only, Justin Timberlake.

My deal with this is 'can Myspace make a comeback?'

Is there room for another social network, especially one that fell from grace just a few years ago.

I doubt many will stop tweeting and Facebook still reigns as the king of social media. It's going to be tough.

However, this is not the Myspace we remember from middle school. It's been completely redesigned—hence the "new".

On September 24, 2012, Justin Timberlake, who has an ownership stake in the company, tweeted a link to a video showing a redesigned Myspace, which is dubbed the "new Myspace".

During the months following Timberlake's tweet Myspace began its closed beta testing phase for new.myspace.com.

The major feature is the streaming music player where users can queue songs, create mixes or playlists, or start a radio station from a song much like Pandora Radio or iHeart Radio.

Think Pandora with a status update and a photo album.

I'm skeptical as to whether the "new Myspace" will ever be as big as the old one. I do like the new style and the look, and I do like the idea of making it music central.

But here is where the "new" Myspace will have it's chance.

People are always looking for the next big thing.

Google started its own social network, now 100 million strong. And we all know the Instagram story.

But where Myspace really has a shot is in music streaming.

I think the best route that Myspace can take to be successful in this new venture is to compete not against Twitter and Facebook, but with Pandora and Spotify.

I'm interested in what will become of Myspace. But for now, I'll just enjoy the free online streaming music and radio stations.
More Forum Articles
---