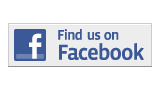 ---
Forum
The Next One Could Be Bigger
By Halina Rachelson
halina.rachelson001@mymdc.net
Floridians know hurricanes, and New Englanders don't. This past fall, most media coverage focused on the North East. We got lucky, this time.

In the aftermath of Hurricane Sandy, Miami-Dade and the surrounding counties wake up being the most at-risk for rising sea-levels and storm surge from storms due to climate change.

Hurricane Sandy was reported to have "left tens of thousands homeless, crippled mass transit, triggered paralyzing gas shortages," and furthermore, "inflicted billions of dollars in infrastructure damage and cut power to more than 8 million homes" according to The New York Times.

With Miami's low density and infrastructure at sea level, residents would be stranded more than North Easterners.

Floridians need a car to get almost everywhere. We would completely depend on FEMA's rescue teams.

A storm surge could make situations highly precarious at Turkey Point, the nuclear power plant sitting atop our drinking supply and at a valuable national park, Biscayne Bay.

Florida Power and Light claims it to be safe, but the Citizens Allied for Safe Energy warns it could result in a Fukushima-like disaster because such power plants are "not built to withstand water."

The Miami-Dade climate task force has cautioned: "a four-foot rise could drown barrier islands and begin to infiltrate areas of the Everglades and low-lying neighborhoods in the West and suburbs farther inland."

Government authorities and civic engineers responsible for keeping infrastructure secure are finally beginning to respond.

If they don't, downtown could become a swamp. Wolfson Campus? Atlantis.

For young Miami Dade College students aspiring to one day own property in the area, be aware that selling a house, as climate change consequences become clearer, will become increasingly difficult.

At this point, we have waited more than thirty years since the Club of Rome, a global think tank, released data concerning human-caused greenhouse gas emissions and planetary warming.

We have long been frogs in the pot, and now that the water is boiling, we must jump into action.

We live on a new planet, which we must adapt to. Climate change can no longer be considered taboo by anyone representing or educating the public.

The longer we wait, the higher costs will be, according to the International Energy Agency.

It's important to use less energy as individuals and call our politicians to take appropriate action on climate change initiatives.
More Forum Articles
---