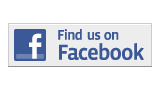 ---
News
MDC-West Remodels Warehouse Into Building
By Diana Cricien
diana.cricien001@mymdc.net
Miami Dade College's  MDC-West is remodeling its north warehouse into a two-story building that will house student services and new study areas.

According to Ana DeMahy, Director of Administrative and Student Services at MDC-West , the existing warehouse structure will connect to the main building and academic resource lab.

The first floor of the new building will be used by student services departments such as admissions, registration, financial aid and advisement.

"The remodeling project is expanding the center and enhancing the services for students and their academic experience, " said Shadille Estepan, student government president at MDC-West .

The second floor will have two new science labs with enough space to build two additional labs and classrooms in the future.

"We're excited about adding the science labs and what that means to our students and to our student enrollment," DeMahy said. "We're growing up."

Tutoring rooms, a new computer courtyard, speech labs, student study areas, tutoring assistance and several other services for students will be added as part of the expansion.

Areas such as the bookstore and café are being refurbished with new tables and chairs.  And the public safety department will get new offices.
               
Construction began in early 2012 and is expected to be completed by Fall 2013.
                             
MDC-West  is "getting a little bit of a facelift," DeMahy said.
More News Articles
---