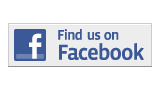 ---
Sports
Sharks Lose Sixth Conference Game in a Row
By Jonathan Perez
jonathan.perez019@mymdc.net
The Miami Dade College Sharks continue to struggle, having lost six consecutive games.
The team is 0-6 in the Southern Conference and have an overall record of 10-14. With only six games left, the Sharks still have a chance to make the playoffs.
"We play each team [in the Southern Conference] three times," head coach Stephen Cowherd said. "We still have a chance to make it. We just got to fight through it and play the best we can."  
One of the reasons the Sharks continue to struggle is because they have lost their depth. The team lost two of their best scorers, Darius Perkins who averaged 18.8 points per game after he was unable to meet academic requirements, and Matthew Brabham who averaged 23.3 points in the team's first three games, left the squad after he was suspended for conduct detrimental to the team . The Sharks coaching staff is still figuring out which rotations will work best for the team.
"Our guys are getting tired because they are playing a lot of minutes and we can't close out games," Cowherd said.
The team has also dealt with minor injuries. Forward Daniel Herrera cut his foot and only played 10 minutes on Jan. 19 against Brevard Community College. Center Jakov Pilic sprained his ankle on Jan. 16 against Indian River State, and only played two minutes against Brevard Community College.
On Jan. 26, Herrera's played his first game with regular playing  time since his injury and scored 22 points in the Sharks loss against Palm Beach State College 84-50.  
The Sharks have lost their first four conference games by double digits and in all conference games, they have averaged only 54 points. 
"We've lost a lot of scoring... but we need to do a better job finishing around the rim," Cowherd said.
Guard Michael Calder understands that in order for this team to improve, they need to make stops defensively  to replace the missing offense.
"We can't really score the ball as well [without Perkins and Brabham], so we need to lock up the defenders more and play more zone," Calder said.
The losses have been taking a toll on the team, but forward Stefan Bubanja continues to motivate his teammates and believes that they still have what it takes to win.
"Even though we are small in numbers, as long as we play together, we can still win some games," Bubanja said.
With the team's roster dwindling down, Cowherd said that it gives more opportunities for everyone on the team including the walk-ons to step up.
"They all have a chance to play, and they all know they will play," Cowherd said. "We all have to come out and continue to play."


More Sports Articles
---