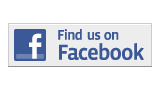 ---
Arts and Entertainment
Academy Award Predictions
By Mark Pulaski
Mark.pulaski001@mymdc.net
The 85th annual Academy Awards, kicking off at 7 p.m. on Feb. 24, honor the best and brightest cinematic professionals from across the world.

This year is sure to bring about a suspenseful competition as we wait to hear who will be crossing the stage to put their hands on the golden Oscar.

Many times, the winners can almost be assumed already by this point in the year after judging the various awards garnered by these films; but, there is always the possibility of an upset.

Without any further adieu, here are my selections for some of the key categories.

Best Picture:
Beasts of the Southern Wild
Silver Linings Playbook
Zero Dark Thirty
Lincoln
Les Miserables
Life of Pi
Amour
Django Unchained
Argo

My pick:
Argo

Even before Argo started its sweep at awards ceremonies like The Golden Globes, the Screen Actor's Guild awards and the British Academy of Film and Television Arts awards, it was my choice for Best Picture. Many were saying it would not take home the Oscar here since Ben Affleck was snubbed as Best Director nomination, but now those very same people have changed their tune after seeing the film's recent success. Ben Affleck is proving to be quite the talent behind the lens after delivering hits with Gone Baby Gone and The Town, so it would be nice to see him get some official recognition with a Best Picture win here—even if he was snubbed on the directorial award.


Best Director:
David O. Russell, Silver Linings Playbook
Ang Lee, Life of Pi
Steven Spielberg, Lincoln
Michael Haneke, Amour
Benh Zeitlin, Beasts of the Southern Wild

My pick:
Steven Spielberg

I would love to pick Ben Affleck here but, once again, he was unfairly left out. I would even pick Quentin Tarantino here, but he was also left off the list despite having a huge hand in Django Unchained. Since I can't pick my top two choices, I'm going to have to go with Steven Spielberg here. Given the fact that Lincoln was so highly regarded, and the inability to choose Affleck, and the fact that he is Spielberg after all, makes him my top choice for the directorial award.


Actor In A Leading Role:
Daniel Day Lewis, Lincoln
Denzel Washington, Flight
Hugh Jackman, Les Miserables
Bradley Cooper, Silver Linings Playbook
Joaquin Phoenix, The Master

My pick:
Daniel Day Lewis

Hard to imagine the Oscar going anywhere else here. Daniel Day Lewis already has two Academy Awards for best actor: one from My Left Foot in 1990 and another for There Will Be Blood in 2008. Factor in that Lincoln had once been widely considered frontrunner for best Picture, and that Lewis was playing the role of one of the most popular figures from U.S. history and I think we'll see Lewis taking home his third statue.


Actress In A Leading Role:
Naomi Watts, The Impossible
Jessica Chastain, Zero Dark Thirty
Jennifer Lawrence, Silver Linings Playbook
Emmanuelle Riva, Amour
Quvenzhané Wallis, Beasts of the Southern Wild

My Pick:
Jennifer Lawrence

It seems Emmanuelle Riva has slowly taken the lead in the race for top actress after some recent wins, most recently at BAFTA, but I'm still picking Jennifer Lawrence as my choice here. Her performance was top-notch in the somewhat low-key Silver Linings Playbook, one of my favorite flicks of the year. Lawrence is also no stranger to the competition, having already been nominated in 2010 for Winter's Bone.


Actor in a Supporting Role:
Christoph Waltz, Django Unchained
Philip Seymour Hoffman, The Master
Robert De Niro, Silver Linings Playbook
Alan Arkin, Argo
Tommy Lee Jones, Lincoln

My pick:
Cristoph Waltz

Waltz is easily my choice here. He was great in Tarantino's Inglourious Basterds, and that bagged him an Oscar in 2010; and I feel he may have been even better in Django. It appears he has a great chemistry with Tarantino in churning out these performances, and although he is fairly new to American audiences, I think we'll be seeing a lot of Waltz in the years to come.


Actress in a Leading Role:
Sally Field, Lincoln
Anne Hathaway, Les Miserables
Jacki Weaver, Silver Linings Playbook
Helen Hunt, The Sessions
Amy Adams, The Master

My pick:
Anne Hathaway

One reason I dislike the Academy Awards is over the politics that sometimes surround choices. That, and the fact that other awards seem to dictate who will take what award. That said, Hathaway is largely considered the frontrunner here and it's been discussed that the Academy won't want to give Sally Field a third Oscar on only her third nomination. I really like Hathaway as an actress however, I just prefered her as Catwoman.

Best Original Screenplay:
Zero Dark Thirty
Django Unchained
Moonrise Kingdom
Amour
Flight


My pick:
Django Unchained

I have to give it up to my favorite film of the year here. Django was a sublimely fun movie that I could watch again and again. I love Tarantino's writing and I think he somehow, despite the fact his films are all homages to older films, he still manages to deliver something original with everything he releases.

More Arts and Entertainment Articles
---