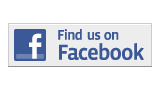 ---
Arts and Entertainment
Love Pours In For New A$AP Release
By Gregory Castillo
Gregory.Castillo001@mymdc.net
After the critically-acclaimed Live.Love.A$AP mixtape gave rap fans a taste of what was to come, rap collective ASAP Mob's golden child A$AP Rocky has finally dropped his highly anticipated  Long.Live.A$AP—released Jan. 15—and to say there is a lot to love is an understatement.

The first major label debut for the Harlem sprung MC was promoted with two popular radio singles, "Goldie" and "F**kin Problems,' with the latter being the most successful on the charts. Once you get into the meat and potatoes of the album, listeners have probably already exhausted the two aforementioned singles.

A$AP creates a very distinct and fearful reality, done expertly through the incredibly detailed descriptions of controversial themes.

With the album's namesake hit Long.Live A$AP, there is no lack of literal attribution to lavish lifestyles: drugs, violence, excess specifically with Rocky touching on heroin use and corrupting youth, but the the way the song itself is packaged, along with the incredible hook, reads more as dark poetry then say, anything released by 2 Chainz or Trinidad James.

The tour de force of the album comes at track number nine, 1 Train. Featuring an ensemble cast including Kendrick Lamar, Joey Bada$$, YelaWolf, Danny Brown, Action Bronson & Big K.R.I.T, the track plays like an old-school group power hit, with each rapper trying to outdo the last with an east coast beat for a generation. The track brings flashes of Wu-Tang Clan's Triumph to the minds of old school rap aficionados.

The exceptional choice of beats by producers including Clams Casino and Danger Mouse are not to be understated; the music on this release is unmatchable. Though the level of Rocky's cognisance to the polish of the product he's released is omnipresent, his lack of narrative intricacy at times, with Suddenly being an exception, can be a slight let down to the masterfully crafted music powering the release.

There is much more coming from the 24-year-old rapper, as his ceiling will be constructed by a total devotion to this craft. So long live A$AP as the love pours in for this spectacular release.
More Arts and Entertainment Articles
---