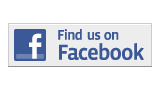 ---
Forum
Let's Compromise And Fix This Mess
By Kevin Artiga
kevin.artiga001@mymdc.net
As much as I enjoy political theater, the current discourse on fiscal issues seem to be pretty misguided.

Pundits and politicians are mistaken when they try to talk about economics, partly because they don't get economics.

Although economics is quite complicated, the "impending doom" that we fear when we talk about the "debt ceiling" or the "fiscal cliff" or the "sequester" appears to be more self-inflicting than an actual economic catastrophe.

One of the focal damaging ideas within current fiscal discourse is not understanding U.S. debt.

There seems to be this persistent analogy comparing the U.S. debt to a family that owes money to someone else. That's a really bad analogy.

Unlike families who must pay back their loans, governments don't.

Governments do need to make sure that the debt doesn't grow as fast as tax revenues, and that is where America's debt problem is.

Another premise that's absolutely incorrect is the idea that America owes too much money to foreigners, especially China.

While there is truth to that claim, according to stats released in June 2012, China owns about 8.2% of U.S. debt, most of U.S. debt is owned by the U.S. itself.

For example, U.S. individuals and institutions own 42.8% of the U.S. debt and government programs like the Social Security Trust Fund own 16.4%. Together, 59.2% of U.S. debt is actually owed to ourselves.

Also, it's not as if China—or other foreign countries—can just one day claim its money back, because other countries also owe us money.

China and Hong Kong owe us about $235 billion.

For every dollar we owe to other countries, other countries owe us 89 cents.  

Another problematic misconception is the idea of the threatening deficit. The concept where government shouldn't spend more than it takes in is flawed because sometimes governments need to run deficits.

For example, when there's a recession, governments need to spend more than they take in otherwise cutting government expenditures would slow growth dramatically.

American debt is extremely cheap, as evidence current government bond interest rates, and that's a good thing, because it means people trust the American currency.

By some estimates, half of American currency is in circulation outside the U.S., and that's what makes the U.S. different from other countries whose currencies have little influence.

That's because the dollar is the default currency of the world and people trust it. But when our political discourse becomes so volatile that we can't come up with a solution to our fiscal problems, people lose trust, debt becomes expensive, and then boom—austerity—see Greece.

While none of the current policy proposals, backed by either Republicans or Democrats, totally eliminate our fiscal problems, none of them are radically terrible either.

Albeit, while this has been more of a critique of the right's handling of America's fiscal problems, it is the right's—and, to be fair, the left's—inability to actually compromise that creates the wound that is our fiscal irresponsibility.
More Forum Articles
---