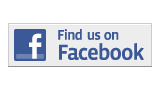 ---
Forum
QUICKFIRE: Safe Sex Means Educated Sex
By Charles Walker
charles.walker001@mymdc.net
When most people hear the word STD, they think of HIV.

Truth is there more than just HIV can be sexually transmitted.

There are diseases like hepatitis, herpes, chlamydia, and syphilis. Of all STDs, chlamydia is the most curable.

Syphilis is deadly, but unlike HIV has very few symptoms, which can lead to further spreading of the disease.

Herpes can also make one more vulnerable to HIV infection, because it stresses the immune system, and its open sores give the HIV virus a path of entry into the body.

These are just a few of the many STDs that are out there but there are many ways of avoiding exposure and there is also early detection of many of the STDs.

The biggest problem is that many of us, because of cultural and other factors, are afraid to get tested. We fear being ostracized.

The truth is, all the information about STD testing is confidential, which means people will only know if you tell them.

The biggest benefit of getting tested is that many diseases can be detected early, and because many of the diseases (such as syphilis) are curable, most of the serious damage caused by the disease can be prevented.

It also means practicing safe sex every time you are with a new partner—that means using a condom and using oral barriers, because many STDs are commonly spread through oral sex.
More Forum Articles
---