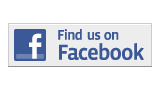 ---
Forum
The Playground Is Not A Battlefield
By Jonel Juste
jonel.juste001@mymdc.net
There's something shocking with all the mass shootings around the country. And there's something more shocking about the shooters targeting schools, whether an elementary school, a college or a university.

Why are the educational centers the main target of the shooters who happen to be students themselves? What's wrong with our society? What's happening to our schools today?

Some of the shooters involved explain that they've done so to get revenge on bullies.

"Bullying is common in schools and seemed to play a role in the lives of many of the school shooters," according to the article by John C. Lanata, Behind the scenes: A closer look at the school shooters.

But isn't there a better way to solve a problem? What about dialogue and prevention?

Other shooters can no longer give an explanation for their actions because they are unfortunately dead themselves.

At least, if they were alive, they might speak and maybe we could understand what's going on.

Today, school shootings have become daily news. It has become a phenomenon by itself. It has turned to a genre, a topic of intense interest in the United States.

Schools, the place where young minds should feel secure, free to learn, free to live, has become a place of fear even for the youngest among us.

Prior to 1989, there were only a handful of incidents in which two or more victims were killed by firearms at a school, including the 1966 University of Texas massacre, the 1974 Olean High School shooting, the 1976 California State University, the Fullerton massacre and the 1979 Cleveland Elementary School shooting.

School shootings prior to the late 1990s, when they received intensive press and official coverage, were considered local incidents and perhaps were substantially underreported, raising questions as to whether school shootings are actually increasing or simply have been receiving more attention in recent years.

From 1989 to 2012, there have been at least 40 such incidents.

In 2012, 16 mass shootings, including 8 targeting schools, were reported, the most tragic and the bloodiest of them being the Sandy Hook Elementary shooting in Newtown, Conn.

Since then, a shooting is registered almost every month. Two shootings have been reported for the month of January 2013, the most recent on January 22 at Lone Star College-North Harris, in Texas.

These types of shootings have become so common that one might think it's a cultural phenomenon.

Why is all this violence happening in schools? Have they become more violent than 20 years ago? Have guns become more common? Is violence being increasingly trivialized?

After the Newtown shooting, a poet wrote: "No, school is not the place for our children to be killed by blindfold bullets; the playground is not a battlefield, our kids are not soldiers."

Some parents think that homeschooling their children is the best remedy because they feel that school is no longer safe for their children.
More Forum Articles
---