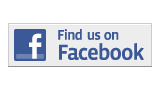 ---
Forum
We Need Something Better Than Just A Complaint Box
By Rafael Tur
Rafael.tur001@mymdc.net
We've all been there.

You're sitting at Flanigan's with your friends eating some loaded nachos, and a manager with an
earpiece swoops in and asks, "Is everything all right here, guys?"

With bean dip and sauce on your face, you grunt, "Yes," and he nods back scoots off to another table.

You're not in trouble and the manager isn't suspicious of you, but he's double checking that
your food is good and that you're enjoying the environment.

One of his tasks is control over quality of service, which gives you the chance to reply, "The waiter gave me water with a lemon in it," or, "Wheres my ranch sauce?" Or even complain, "This salmon came with a bone in it."

Quality control makes sure employees don't cut corners, and it reassures patrons that they're in good hands.

Miami Dade College needs some men and women with earpieces who are open for complaints and/or suggestions.

Not just to do something about the cafeteria salmon, but also for that dreaded financial-aid goose chase.

How many times have you stood in the financial-aid line at dawn for hours, only to approach the window attendant and hear the words, "Go see advisement."

Then they tell you, "Go see financial aid — a process known as the standard-issue goose-chase.

I sure as hell needed a guy with an earpiece that day. I wasted a lot of time because someone
just didn't want to deal with me, and I'm not the only one.

Let's not blame those window people, though. I've seen several ill-advised students foaming at
the mouth barking at attendants, feeling robbed of their free-money.

I don't know if I wouldn't point some hysterical student the wrong way, but I'd like to say after he stops shouting and convulsing in rage I would indeed point him the right way, and maybe save some other window advisor the kid's tantrum in the future.

An immovable object meets an unstoppable force in those financial aid offices and Miami Dade College can help make life better if there was a middle-man educating the administrative workers to educate the students about the financial-aid process.

Cooperation and earpieces may be the answer here folks.
More Forum Articles
---