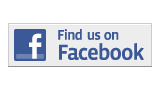 ---
News
The Miami International Film Festival will be celebrating its thirty anniversary from March 1 through March 10.
Kendall Campus Italian and French Professor Biagio Auricchio works full- time during the week and as a server during the weekends at his family owned restaurant, Nunzio's.
Kendall Campus Phi Theta Kappa Omicron Tau will be hosting a dance to raise $25,000 to help build a school in La Ladrillera, Guatemala.
---