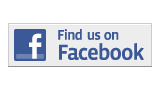 ---
News
MIFF Celebrates 30 Years Of Film
By Amanda Rodriguez
amanda.rodriguez020@mymdc.net
Lights, camera, action.
The Miami International Film Festival (MIFF), produced and presented by Miami Dade College, will celebrate its 30th anniversary from March 1 to March 10.
According to Jaie Laplante, executive director of the Miami International Film Festival, more than 300 filmmakers and industry professionals will be attending the event, which includes an opening night party on March 1st at the Alfred I. Dupont Building at 9:30 p.m.
" We have one of the most feel-good documentaries you will ever see," Laplante said. "For the Festival's Opening Night, the movie that brings background singers into the spotlight where they deserve to be, Twenty Feet From Stardom, will be shown."
The Festival's 30th Edition will have tributes to two screen directors' latest works: The Hypnotist by Lasse Hallström, and The Artist and the Model, by Fernando Trueba.
Brady Corbetis will be attending the festival to talk about his art and his inspirations. He'll be hosting a rare retrospective screening of a 1966 French masterpiece by Robert Bresson called Au Hasard Balthazar on Friday, Mar. 8 at MDC's Tower Theater.
This year MIFF has a wide-variety of events and films including the new Cinedwntwn brand, the Miami Future Cinema Critics program, a collaboration with the Confucius Institute on the Spotlight on China, and seeing the Knight and Lexus competitions, Laplante added.
Spotlight on China will be screening several films from mainland China and Hong Kong as part of a three-day International Symposium from Mar. 7 to 9. The event will be hosted by Miami Dade College's Confucius Institute.
Tickets range in price depending on the event and can be found and purchased on the MIFF website.
MDC students can attend MIFF master classes free of charge with a student ID . A limited number of free tickets for film screenings will also be available for students. also available for MDC students, they can be acquired through student life.
Nancy Loza, a criminal justice major, attended the MIFF Cast Reunion and Screening of the Film Miami Rhapsody on Feb. 8.
"The film Miami Rhapsody was very insightful and funny," Loza said. "I actually saw Sarah Jessica Parker at the event, and she is a great actress and plays her role really well. The event was filled with energy and delicious appetizers. Based on this event, the film festival should be just as surprising and diverse with its different films. I can't wait to go."
There will be a Culinary Cinema section programmed by South Beach Wine & Food Festival's founder, Lee Brian Schrager, that will take place on Sunday, March 3.
Last year's Spotlight on Quebec Cinema to embrace the whole country of Canada has been expanded this year and is called, See Voir Veo Miami.
CinemaSlam 2013, Miami International Film Festival's film school competition, aims to discover the work of undergraduate and graduate students in Miami's film schools.
Short films by Miami Dade College students such as Camila by Andres Hernandez and Something Beautiful by Joey DeSantino will be screened.
Students from Miami International University, New World School of the Arts (University of Florida), and University of Miami will also have their films shown.
"We expect our new programs to strike a chord with the people of Miami," Laplante said.
Miguel Morales, computer science major, expresses his excitement in seeings some films during the festival.
"My family is Cuban and I've always been into learning about my cultures history so when I saw that there's a documentary being shown called CubanAmerican by Jose Enrique Pardo, I got pretty excited," Morales said. "That's the great thing about this festival; you learn from every film shown. It's a never ending learning experience."




Call 305-405-6433 or email

miff@completeticketsolutions.com 

miamifilmfestival.com

More News Articles
---