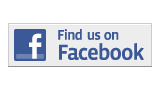 ---
Sports
Fighting Strong Through the Struggles
By Jonathan Perez
jonathan.perez019@mymdc.net
Adversity has been a familiar recurring theme for the Miami Dade College Sharks. In Stephen Cowherd's first full year as head coach, the team lost two of their best scorers, and they have dealt with multiple injuries throughout the season hindering their chances of making the playoffs.
The struggles started early for the Sharks as they lost one of their guards because of an injury. During the Jamboree on Oct. 6 against Tallahassee Community College, Anthony Sinclair tore his ACL in the first half trying to euro-step on a fast break.  
[Sinclair] was the most talented guy on the team when you talk about pure talent," Cowherd said.   
Guard Matthew Brabham left the Sharks in the beginning of the season after he was suspended for conduct detrimental to the team. While on the team, he was the team's leading scorer averaging 23.3 points per game in his first three games.
Later in the season, guard Darius Perkins was unable to play with the team because he did not meet the academic requirement. He was the leading scorer of the team with 18.8 points per game.
"In life you are going to hit adversity, and things are going to happen that you can't control, Cowherd said. "As long as you go to work every day... and giving it all you can, you can walk out of there with your head held high."
The Sharks have not been able to have a consistent lineup this year and Cowherd said that with the constant shuffling of the lineup, it is tough to develop continuity. The squad is left with only six scholarship players, forward Daniel Herrera, guard Michael Calder, forward Stefan Bubanja, center Jakov Pilic, forward Muhammed Ahmed, forward Dantre Langhorne. Calder has been starting every game since Perkins' ineligibility. Walk-on players, Andres Corrales and Maurice Turner have had a chance to start because the team has lost their depth.
When the conference games started, Herrera was out with a foot injury and did not play his usual minutes in the first three games against Broward College, Indian River State College, and Brevard Community College.
Pilic was also injured with a sprained ankle and could not play in the Indian River State College, or the Brevard Community College game. Both Herrera and Pilic are healthy and returned to play their regular minutes against Palm Beach State College on Jan. 26.
"I am just trying to give the team confidence, and letting them know, they could go to me no matter what," Herrera said. "I can help them in any way whether it's scoring points, getting big rebounds or big assists."
When Hererra and Pilic were out with injuries, there were only four scholarship players who played.
Despite all the adversity this team has faced, Cowherd said that the team is still playing hard trying to win the next couple of games to hopefully make the playoffs.  Cowherd said that if they win the next three out of four games, they should be "OK" for the playoffs and earn a spot.
"That's our focus right now," Cowherd said. "We are taking it one game at a time right now."
More Sports Articles
---