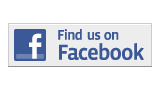 ---
Arts and Entertainment
Oscar-Nominated Documentary Hits A Touchy Subject
By Rafael Tur
Rafael.tur001@mymdc.net
The Gatekeepers is an Oscar-nominated documentary detailing the rise of terrorism from the angle of Shin Bet, an intelligence agency in Israel with the badass motto "defender that shall not be seen.".

After the Six-Day war in 1967, Israel enlarged its borders and tens of thousands of Palestinians were now sharing a country with their century old rivals, the Jews.

Several former heads of Shin Bet give accounts of their service. They express the hard decisions of accepting collateral damage and interrogating suicide bombers, which forced Israel to enhance it's already globally-renowned interrogation tactics.

Israel stands alone and surrounded by Arab countries. Although a western ally, Israel is so far away and isolated they have been forced to fight terrorism with terrorism. The Palestinian occupation set a catalyst for terrorism in the middle-east.

Huge clusters of angry Jew-hating settlers in Israel eventually morphed Israel into nothing less but a battle-field with a suicidal hellbent enemy acting on century old beliefs that Jews are evil and Jihad is the only solution.

The interviewees explain victory is just a positive political reality. Shin Bet acts on its own reconnaissance with little consideration for politicians.

Shin Bet's predecessor Mossad was another legendary organization that had very little rules and consideration for international laws. Israeli agents have been known to play dirty and for a small country surrounded by a bunch of huge, pissed-off countries, this film will shed some light on those brutalizing stories that come from Palestinian prisoners. You will understand Israel's huge dilemma.

After the film you'll find yourself wondering how long until it reaches critical mass?

These rival countries even today are swapping rocket volleys at night. Until some kind of third world war starts, the countries will wage unofficial wars and its citizen's age old grudge seems to not be going anywhere since 2,000 years later the legendary feud still makes headlines and the Shin Bet have the wits to push the shiny red-buttons when necessary.
More Arts and Entertainment Articles
---