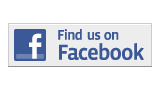 ---
Briefing
$2,500 Scholarship Opportunity From Health Council of South Florida
By Jonel Juste
jonel.juste001@mymdc.net
The Health Council of South Florida will be awarding a $2,500 scholarship to students interested in primary and community health care.
"We came up with this award since 2009 as an incentive to students who have an interest in the community and primary care, to give them some sort of financial assistance", Christina Tuero, Senior Health Planning Services Coordinator. "They can apply through the financial aid offices."
Applicants must submit an application to their respective financial aid offices by March 8.
The Award will be presented during the HCSF's 44th Annual Meeting on Friday May 10th at the Biltmore Hotel, Coral Gables.

For more information please contact:
(305)592-1452
To Apply visit:
http://www.mdc.edu/main/financialaid/scholarships/AvailableNow.aspx
More Briefing Articles
---