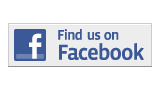 ---
Briefing
Miami Culinary Institute Enthusiast Classes
Miami Dade College's Miami Culinary Institute will be offering enthusiast classes for students and the public at its Culinarium.
Starting March 2012, classes will be taught by renowned world chefs, sommeliers, and beverage producers. Courses range from wine tasting, baking and icing cakes, knife skills, morning pastries, breakfast and ice cream making.
"MCI's success is built upon a foundation and philosophy designed to prepare our students with real-world knowledge and expectations," said John Richards, director of the Miami Culinary Institute. "Through a focused infusion of green-sustainable food and energy technologies, nutrition and culinary knowledge, our goal is to create professionals who will evolve the world's food culture and, in doing so, provide a happier, healthier population and planet. This is ourrecipe for success at the Miami Culinary Institute."
For more information please contact:
Miami Culinary Institute
(305) 237-3276
http://www.miamidadeculinary.com/culinarium_programs.htm
More Briefing Articles
---