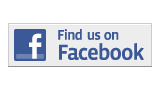 ---
Briefing
Veteran Dallas Morning News Journalist Featured in March MDC Journalism Speaker Series
By Staff Reports
Veteran newsman, Selwyn Crawford, of The Dallas Morning News will be the next guest at the Miami Dade College Journalism Speaker Series.
Crawford, who currently serves as Team Leader and Special Writer for the DMN in the criminal justice cluster of the Local News section, will speak on Friday, March 15 at noon at Wolfson Campus, 300 NE Second Ave., Room 7128.
Crawford, who also serves as the paper's intern coordinator, joined the DMN in 1988. Before coming to the DMN he  worked at the Orlando Sentinel for seven years.
During his time as a journalist, Crawford has helped cover such newsworthy events such as the 1992 Los Angeles riots, the 1992 Democratic National Convention, the 1996 Summer Olympics,  and he was part of a team covering the reaction to the O. J. Simpson murder trial.
The event is free and open to the public.
For more information contact:
Manolo Barco
(305) 237-3477
More Briefing Articles
---