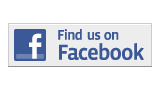 ---
Forum
The Constant Name Calling Has To Cease If We're Going To Move Forward
By Guillermo Herrera
guillermo.herrera003@mymdc.net
For the sake of avoiding coming across as biased, it's important that I mention outright that I am a registered, non-party affiliate that leans neither to the right nor to the left.

Having said this, I feel like people are increasingly exaggerating and stereotyping what liberals, conservatives, socialists, communists, Republicans and Democrats actually are.

On the day of the 2012 election, I could have sworn people thought the free world was ending.

It was as if the United States had elected Fidel Castro.

Online, I was reading numerous social media statuses that went something along the lines of "oh no, the socialism continues."

Either I have been living under a rock for the past several years, or people simply did not know what socialism actually is.

It is important for people to let go of the Republican and Democratic labeling.

Democrats are stereotyped as socialist or communist liberals looking to steal people's economic and social rights.

Republicans, on the other hand, are seen as conservative, heartless jerks with little regard for the lower class.

My own family, which is starkly conservative, has taken on the habit of labeling me—half-jokingly —as a communist because I refuse to demonize leftist ideas.

First, the terms liberal and conservative are not restricted to a respective party; there is such a thing as a liberal Republican and, conversely, a conservative Democrat.

Denotation-wise, liberals are characteristically progressive thinkers, whereas conservatives prefer maintaining the status quo.

Second, if one examines how the two major parties have ideologically changed since their formation, one would realize that a modern "Democrat" would probably have been a "Republican" during the 19th century.

To prove this, simply note how around the time of the Civil War, the Democratic "Deep South" and the Republican Northeast, which is essentially the opposite of how things are nowadays.

It's not so much because the ideology in these regions has changed, but because the ideology of the parties have changed.

Contrary to what many people believe, communism is not the same thing as socialism.

Socialism is an economic theory in which the community owns the factors of production as a whole.

In contrast, communism is a totalitarian system in which all economic and social activity are controlled by one entity.

Society needs to stop falsely antagonizing each other. People are creating problems over complete misunderstandings.

If the exaggeration ceased, then society would be able to function much better.
More Forum Articles
---