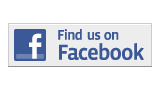 ---
Forum
The Only Certainty Is Uncertainty
By Karina Castrillo
Karina.Castrillo003@mymdc.net
If a man having debated passionately thereafter denounces his own argument after encountering an error, should his shifting be scorned or his discovery revered?

The Greek philosopher Heraclitus once said, change is the only constant. Why then do we criticize the youth when they change their thinking repeatedly?

The young mind is constantly undergoing a revolution, if curiosity leads to the expansion of his mind do not ask of him to stand committed to an idea.

Who are those who call him crazy? They cannot sink into the profundity of such a person's complex questioning.

And why is madness frowned upon? Have not all great philosophers been deemed insane, contradictory and yet brilliant for the same reasons?

Contradictions are prevalent in everyone's minds, whether they go unacknowledged is at the price of denial. The youthful mind will not ignore them, it is too anxious to resolve them.

It could be argued that the inability to remain firmly grounded may develop uncertainty and create distrust in those who deal with him.

But if there is one thing to be cautious of it is not the challenging of theories, rather the insecurity that establishes itself in the heart of the young thinker who stops taking himself seriously upon seeing his volatility.

Nevertheless, this is the cost of growth, and for some wise older men, the price is still being paid.

There is no denying that there is a consistent logic that is reliable in disciplines such as mathematics, but if the world were of only two shades there would be no contradictions.

As that is not the case, it is possible that those who live chained to a pattern are not thinking deep enough.

The unconventional minds that have strayed from the tracks have squeezed a richer truth from the peach of life.

Surely it is difficult to take a person seriously throughout this instability, but those who don't are unwilling to juggle too many opinions; they like predictability.

Like a pre-programmed radio they cannot pick up the signals of a frequency too varyingly complex for their feeble antennas.

Recognizing this, I have to wonder what makes some not just deaf, but blind to the beauty in an adolescent's nature.

Don't they see the loveliness in the tortured soul. Tortured because of the long hours spent reasoning the paradox of life, scribbling on his notepad Aristotelian syllogism, picking up then dropping a philosophy, having hope then losing it and tearing out his pages only to have the unexhausted will to keep trying again tomorrow?

The sublime irony lies in that they know there exists no such formula for perfection and yet their spirit never falters to search for it, some even like that there isn't one.

Although it is commonly believed that the essence of integrity is in a mind's unwavering thoughts, maybe it is the changing mind which has integrity to a more commendable abstract—the truth.

For the consistent man is loyal to his word, but a mind that contradicts itself is loyal to the truth because it follows it even when it alters.
More Forum Articles
---