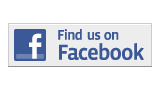 ---
Forum
Will The Next Pope Be Any Different?
By Antonio DeGaetano
On Feb. 11, Pope Benedict XVI announced his resignation, effective Feb. 28, the first pope to do so since Gregory XII stepped aside in order to end the Western Schism, and the first to do so willingly since St. Celestine V in 1294.

Obviously, this is a historic event, and not only for the world's 1.2 billion Catholics.

The Pope has always been regarded as a leading dignitary on the world stage. Although former strongholds of religion in Europe have been falling to secularism in the last two centuries, many world leaders still hold the office of the papacy in high esteem, and a visit from the Pope is met with all the pomp a president, prime minister, or king would receive.

The Pope is considered a leading voice in the global community in matters of morality and peace. Therefore all eyes are now turned toward Vatican City.

For most Catholics, Pope Benedict leaves behind a positive legacy. He did his best to lead the church through various scandals, attempted to and in some cases succeeded in, reconciling with breakaway sects and opened up reverent traditions to millions of young people.

His 2007 apostolic letter, Summorum Pontificum, liberalized the celebration of a traditional form of Latin Mass, the Tridentine, introducing the ancient liturgy to a new generation of faithful.

The Vatican, for many, is shrouded in ancient mystery and secret tradition and the upcoming conclave will be no different.

One-hundred seventeen cardinals will meet in the Sistine Chapel to elect a new Pope, most likely from their own ranks, as hundreds of thousands gather in St. Peter's Square.

When a puff of white smoke declares that a Pope has been elected, the new pontiff will greet the crowd from a balcony, ushering in a new chapter for the Church.

The question of who will succeed Benedict is up in the air. The conclave may choose to elect a young contender from outside Europe, like Cardinal Ranjith of Sri Lanka, or Cardinal Ouellet of Canada, or they may opt for a more traditional choice like Italy's Cardinal Scola.

Most likely, whoever the conclave chooses will not be prone to break too far from Benedict's legacy.

While many modernists, including many Americans, would like to see the Catholic Church relax its stances on contraception and homosexuality, the reality and my hope, is likely one of continued orthodoxy.
More Forum Articles
---