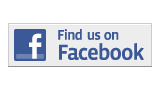 ---
News
Three TRIO Students Receive $50,000 Scholarships To Tuskegee University
By Amanda Rodriguez
amanda.rodriguez020@mymdc.net
Three North Campus students—Kenecia Collie, Sashana Jeffery, and Mario Morejon—have received $50,000 scholarships from Tuskegee University in Alabama.
All three students are part of the TRIO Student Support Services program at North Campus, a program that helps first-generation in college students and economically disadvantaged students adapt to the rigors of college life. Since 2009, seven students from the TRIO program at Miami Dade College have won a scholarship to Tuskegee University.
The scholarship covers full cost of tuition, room and board. Each student will be awarded $25,000 per year over the two years along with a $500 voucher for textbooks.
"We encourage our students to apply and help them through the application process," Carlton Daley, TRIO Program Director said. "All three students who won are very different and represent the best of MDC. They all have different backgrounds and stories which reflects MDC's diversity."

Collie, 25, dropped out of MDC at 18 with a 1.6 GPA, but came back to complete her degree. Today, Collie, who is majoring in psychology, has a 3.64 GPA.
"My main goal is to continue my degree in education and minor in psychology to eventually work in schools, to be a principle, and then to own my own schools," Collie said. "I sacrificed so much and this accomplishment feels awesome because I don't get financial aid now. I currently work full-time and pay for my education. I can now focus on being a student."
Jeffery, an elementary education major, wants to get certified to work in elementary schools and doesn't plan on stopping her education until she earns her P.h.d.
"It's so surreal. The way I planned it, I was going to go to a state University and take out loans,"Jeffery said. "It's like I woke up one morning and someone said, 'I'm going to pay for your education'."
Morejon, a mechanical engineering major, is the first person in his family to pursue a college degree. His childhood dream of learning how to build cars is becoming more of a reality thanks to the scholarship.
"This scholarship allows me to focus (on) school," Morejon said.
All three students credit TRIO for their success.
TRIO helps students through tutoring, financial aid counseling, academic support, career and personal counseling and more.
"I thank TRIO," Collie said. "Its a great support system and they continue to change lives  everyday. They mold students and give them the support that they are not getting at home."
Daley said he will remain steadfast to encourage students to pursue their dreams.
"Continue to work hard and utilize all the materials offered by MDC," Daley said. "You have to make sacrifices knowing that in the end there will be a reward awaiting you."

----------------------------------------------------------------------------------------------------------------------------
Students interested in joining TRIO can fill out an application at
at: http://www.mdc.edu/north/trio/default.asp.
More News Articles
---