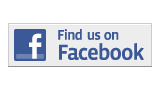 ---
News
Transportation Security Administration Officers Train Against Terrorism At The School of Justice
By Karla Barrios
maria.barrios011@mymdc.net
Nineteen Transportation Security Administration officers graduated from the North Campus School of Justice on Feb. 28, making them the first group of TSA officers to graduate from Miami Dade College.
The TSA Associates Program is a collaboration between Miami Dade College and Miami International Airport, which allows TSA officers the opportunity to receive a TSA Certificate of Achievement as well as continue their education by pursuing an associate's degree in homeland security.
"This is just another example of the reach we have at the college of Criminal Justice," said Juan Mendieta, director of communications at MDC.
In order to graduate, officers must complete three credit courses which include but are not limited to Introduction to Homeland Security, Transportation and Border Security, and Intelligence and Security Management.
Aside from the TSA training, Miami Dade College has created the first ever state of Florida College Credit Certificate in Homeland Security for TSA and MDC students.
Students who complete Human Behavior in Criminal Justice and Constitutional Law and Legal Processes classes aside from the other three courses, are eligible to receive the college credit certificate in Homeland Security.
MDC also offers a Bachelors in Arts in Public Safety Management program.
"I think it's a beneficial collaboration between the two institutions because we are focused on the same mission of improving the safety and security of our country through education," said Hector Garcia, director of the School of Justice at MDC.

The TSA Associates Program began in 2008 in partnership with local community colleges. Since its inception, more than 2,500 officers have enrolled in training programs. MDC launched its first program in 2011.  

For More Information Contact:
Miami Dade College School of Justice
305.237.1327
More News Articles
---