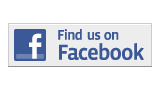 ---
Sports
Acevedo Suffers Career-Ending Injury
By Nicolas Vivas
nicolas.vivas001@mymdc.net
Ericka Acevedo, a third baseman on the Lady Sharks softball team, underwent surgery in August for a fracture in her lumbar spine—the injury ended her softball career.  
Acevedo, a sophomore, began experiencing discomfort in her lower back as early as her freshman season, but she chose to play through the pain. As a result, her conditioned worsened and practice became intolerable.
She sought help from Dr. Seth Williams, a spinal and back doctor, last spring, who told her surgery was the only option. After a four hour operation, Acevedo had two metal screws placed in her spine.  
Acevedo faced a long recovery process; she was unable to walk for a month and required physical therapy three times a week for six months.
She consented to the treatment over the summer, expecting to be cleared for a return to the team during the 2012-2013 season, but things did not go well. Acevedo was then given two options: the first, to continue physical therapy and recover slowly. The second, to undergo another operation that would implant four more screws in her spine.

Regardless of the route she chose, doctors said her softball career was over.

"I decided against surgery because by that point it didn't matter," Acevedo said. "I didn't have any chance of playing and I've adjusted to the point well enough to live comfortably."
Because her decision meant a longer recovery, Acevedo will continue therapy for two months and have additional check-ups until the discomfort dilutes. However, she still attends softball practice regularly to support the team.  

"When you lose a player it is never good," said head softball coach, Gina De Aguero. "She was a good hitter and would have given us extra depth in the lineup."

As a result of Acevedo's injury, De Aguero has made adjustments to her lineup. Sophomore Maegan Lee is now playing third base, a position she shared with Acevedo.  
"Luckily, Coach [De Aguero] had time over the summer working with the girls to prepare, and was able to adjust the lineup in time for the new season," Acevedo said.

Acevedo hopes to transfer to Barry University in the fall to earn a bachelor's degree in crisis management, a special program offered at the school in conjunction with the Federal Emergency Management Agency (FEMA). She plans to use her degree to help develop  poverty-stricken communities.

"I had to start thinking about my life without the game," Acevedo said. "Softball was always my passion in life. Now without it, I need to start thinking about myself as a person and the career I wish to pursue."
More Sports Articles
---