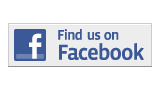 ---
Sports
Lady Sharks Miss Out On Playoffs
By Jonathan Perez
jonathan.perez019@mymdc.net
The Miami Dade College women's basketball team finished the year with a 10-20 record—6-9 in the Southern Conference— failing to nab a playoff spot.
"It has been an average season," said Lady Sharks head coach Susan Summons.
Summons said the biggest struggle for the Lady Sharks this year  was inconsistency in level of performance, a lack of chemistry on the floor, and work ethic.
"There are two things you can't recruit," Summons said. "You can't recruit heart, and you can't recruit personality."
The Lady Sharks played their last home game on Feb. 23 against Brevard Community College and honored women who have suffered from breast cancer by wearing pink. By the time that  game was played, the Lady Sharks had been knocked out of playoff contention.
Summons had scheduled an alumni game earlier for that day where some of her former players  would compete against this year's squad, but it was cancelled because she could not get enough players to participate. Summons said many of them had last minute family commitments, and could not make it, but she expects to schedule a game next year.
The Lady Sharks ended the regular season Feb. 26 with an 85-73 loss to Palm Beach State College. The game was originally scheduled for Feb. 16.
Although the Lady Sharks did not make the playoffs this year, some players received accolades because of their performance. Point guard Jasmin Burger made the All-State All-Region Team and joined teammate, AnnMarie Harris, on the All-Southern Conference First-Team. Burger averaged 11.4 points, 3.9 steals, and 3.8 assists per game. Harris averaged eight rebounds per game.
Center Adenike Dawodu, and guard Vernessa Hinnant made the All-Southern Conference Second-Team. Hinnant averaged seven rebounds per game, and Dawodu averaged 10.9 points with 10 rebounds per game.
More Sports Articles
---