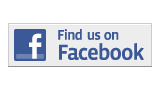 ---
Sports
Sharks Rough Season Comes To An End
By Jonathan Perez
jonathan.perez019@mymdc.net
An Inside Look At Stephen Cowherd's Recruitment Process from The Reporter on Vimeo.
The Miami Dade College men's basketball team ended the season with a 10-20 record, finishing last in the Southern Conference and 0-12 in conference play.
Head coach Stephen Cowherd has already started the recruiting process for next year. He is looking to fill six spots on his roster.  
Cowherd said that he and his coaches have already been to most schools from Miami-Dade County and Broward County among them Miami Palmetto, Miami High, Deerfield Beach, and others.
"We pretty much have identified who we are recruiting," Cowherd said in an email. "There are a couple of all-star games for seniors from Dade and Broward that we will attend."
Cowherd said that he is looking for coachable players who listen well, play hard, and are good academic students.
Season Obstacles
The Sharks faced adversity throughout the season starting with 14 players on the roster, but ended the season with nine who were eligible to play.  
"I'm proud of them," Cowherd said. "Our record doesn't show how good we could have been, but the guys who stayed here all season long, played as good as they could."
In addition to the lack of depth on the team, the regular season schedule was another challenge, according to Cowherd. He acknowledged that the way he organized the regular season games limited the amount of practice time the team had. Next season, he wants to schedule more back-to-back games so the team has an extra day of practice to prepare themselves more in between the games.
Team Accolades
Despite the adversity the team faced, the Sharks had three players who were awarded for their hard work on the court. Guard Michael Calder, the leading scorer on the team, averaged 14.4 points, 5.3 assists per game and made All-Southern Conference First-Team.
"Mike improved more than anybody else on the team," Cowherd said. "He became our starter, and he really focused on making other players better."
Forward Muhammed Ahmed made All-Southern Conference Second-Team, and averaged 8.3 rebounds and 13.2 points per game.  Forward, Daniel Herrera, also made the All-Southern Conference Second-Team averaging 13.8 points and 5.3 rebounds per game.
More Sports Articles
---