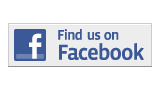 ---
Sports
Sharks Start Season Strong
By Frank Coto
frank.coto001@mymdc.net
The Miami Dade Sharks baseball team is off to a hot start this season winning 19 of their first 22 games and going 2-0 in the Southern Conference.
With back-to-back wins in a double header versus South Florida State College on Feb. 16, this young Sharks team is off to a strong start. The Sharks had an eight game winning streak until they lost to College of Central Florida 5-3 on Feb 22.
"Our chemistry is not quite there yet," said head coach, Danny Price. "This team is talented, but has not yet bloomed to it's full potential."    
Price is fielding a team made up of 14 total sophomores; eight are returning, and 11 freshmen; five are starting.    
"We have a good group of talented players, all which will gain valuable experience with playing time,"  Price said.
One of the freshman who has stepped up offensively is catcher Mario Amaral.
Amaral has been a major part of the early success for the Sharks this season, batting .292 with three doubles, two home runs, and 13 RBI through 13 games.He is also sporting a .521 slugging percentage with a .327 on base percentage.
"Mario is a natural born leader," Price said. "Some guys lead,  some of the guys follow, Amaral is a leader."
Another player who has shown he can be a key contributor this season is Omar Garcia, a sophomore outfielder from Florida State College. Garcia usually hits second in the lineup providing the Sharks with some insurance early in the order.
He is off to a strong start, batting a .533 average through 18 games leading the team in hits and scoring 25 runs.
Freshman catcher Victor Caratini has been crushing the ball so far, leading the team with six home runs, 45 RBI, batting a .392 average.
"I'm seeing the ball well and playing hard," Caratini said. "We as a team work hard to play at our highest level."
The Sharks pitching staff has also played well, tossing for a combined 2.75 ERA.
"The reason we win is because we have had a great offense thus far," Garcia said. "Our pitching has been solid, and our defense has been good as well."
Florida International University transfer Jesse Pintado, a shortstop, believes the team's success is connected to the its cohesiveness.
"I wouldn't want to play anywhere else. We are a family on this team, "Pintado said. "We do everything together."
The team's next home game is March 6 at 3 p.m. against Broward College.
More Sports Articles
---