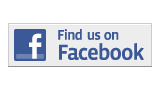 TOP STORY
Catcher/third baseman Victor Caratini believed it was destiny that led him to play at Miami Dade College after he was ineligible to play at Southern University and A&M College.
CRISTIAN LAZZARI/COURTESY OF MDC MEDIA RELATIONS
Newsman: Veteran journalist Selwyn Crawford of The Dallas Morning News spoke to students at the Wolfson Campus on March 15 during the Miami Dade College Journalism Speaker Series.

JEFFREY NOY/THE REPORTER
High Note:Keisha Dorce of the the group Blue Note Ensemble sings it up  during a Jazz at Wolfson Presents performance March 19.

VICTORIA FREGOSO/THE REPORTER 
Spring Fling Carnival: Airbrush tattoo artist completes one of the many creations that were available to the dozens of children who attended the 2013 Spring Fling Carnival at Kendall Campus on March 2. The event included bounce houses, clowns, face painting, music and slides for kids.

EDGARD LOBO/THE REPORTER
Bravo: The theater company Teatro Cinema presented the critically acclaimed play "Sin Sangre" (Without Blood)on March 16 at the Colony Theater. The performance was part of Miami Dade College's MDC Live Arts series.

JEFFREY NOY/THE REPORTER
Sax Man: Saxophonist Yero Lopez of the Horace Silver Ensemble performs at a Jazz at Wolfson Presents event March 19. The series is sponsored by MDC's Arts and Philosophy Department. It features monthly live performances from September through April
HIGHLIGHTS

Miami Dade College will welcome Cuban blogger Yoani Sánchez to the Freedom Tower as part of her United States tour on April 1.

A bill in the Florida Legislature that would ask Miami-Dade County voters to consider a raise in sales tax a half cent to help support Miami Dade College with extra funding is being proposed and is set to pass in the coming weeks.