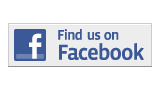 ---
Arts and Entertainment
All Was Not Irie At Nine Mile Music Festival
By Mark Pulaski
Mark.pulaski001@mymdc.net
The coming on March usually brings with it a very special yearly event for me. The Nine Mile Music Festival, AKA Marley Fest, is akin to paradise. That one special time of year where I can get together with a group of my friends—along with thousands of other dread-heads, stoners and hippies—and truly surrender myself to a day's worth of peace, harmony and hazy relaxation.
This year, though, it was paradise lost.
The all-day festival started off normal enough: entered the gates, walked out onto Virginia Key beach park, laid out our group's blankets to stake our territory, and laid back to enjoy the vibes of some sweet reggae.
Shortly after one of the first performances of the afternoon, my vibe was painfully killed by none other than the folks at 411 Pain. The speakers were overcome, not by the sweet sound of steel drums or a soothing Patois-infused melody or anything else you might expect at a reggae, but by the incredibly annoying "my neck, my back" commercial. That's right, an advertisement was blared over the speakers as if this were a radio station, and we were left without the control to switch stations or kill the volume.
Even if this were a free concert, I still don't feel they are justified in blaring a commercial over the speakers as if it were an actual song. It was simply unforgivable, especially at a concert whose highlighted genre of music preaches a culture of non-commercialism.
Another example of the cash-grab nature that this festival has been infected by, is the inclusion of the artists Future and 2 Chainz. While I happen to jam to those two quite frequently, they have no place at a festival like Nine Mile.
To make matters worse, there were huge problems surrounding each of their performances.
First up was Future, the heavily autotuned performer of the hit "Turn On The Lights." The problem here was not the lights, but the fact that the DJ kept turning off the music, leaving the Atlanta-based rapper hung out to dry without a beat or his autotuned backing vocals. The result was equivalent to the awkward moment when you're blaring your tunes in your car, only for the music to skip, leaving you singing aloud terribly off key for a second before fading to silence.
Later in the night, there were only 2 acts left to go. That of 2 Chainz, and the grand finale performance of the Marley's.
But, once again, something went wrong. After a short break, everyone was caught of guard when none other than the Marley's who took the stage. Their performance, as always, was excellent. Sending electricity through the crowd as they performed some of their notable hits as well as resurrecting some of their father's classics.
After what was supposed to be the big finish, 2 Chainz was still nowhere to be found for at least another half hour, supposedly due to flight complications. Already having our Marley fix, we left the frigid wasteland that had become of Virginia Key beach, never knowing if the artist formerly known as Tity Boi even hit the stage.
If Bob Marley or Cedella Marley-Booker knew what this festival has become, they would be rolling in their graves. No longer is it about the songs of freedom, now it is becoming all about the sound of cash registers. Until the organizers do something to change Nine Mile for the better, they will not get anymore of my money. Not until I get a redemption song.
More Arts and Entertainment Articles
---