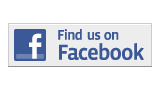 ---
Forum
Contemplating Online Shopping?
By Ashley Cuevas
ashley.cuevas002@mymdc.net
You walk into your favorite store expecting it to be well organized, items placed in easily seen and found areas, or even the sale section having some possibly nice outfits.
Well most of the time the fact is that well known affordable stores are not like this.
But with just the use of a computer, a couple bars of Wi-Fi and a mouse, your new favorite denim shorts and floral crop top are on their way to your house.
Online shopping allows one to easily access storewide clothes and accessories from stores such as Love Couture, Urban Outfitters, Cotton On and many, many more.
This creates comfort and patience for the shopper, which is what it mostly takes to become a savvy shopper.
But what are the advantages to driving to the mall?
-Websites have an organized system that separates the tops, bottoms, dresses, accessories, jewelry, and also men and women.
-There are certain websites such as Forever21 that have a column where you are able to shop the latest trends and accessories, also shop by custom picked outfits.
-A major plus is the sale section. Online sale section is much more ample than the ordinary store.
-Coupons! My favorite. Coupons are offered to us through email, those of which stores you are subscribed to. Also, websites such as RetailMeNot.com have awesome coupon deals—saving money is key to becoming a bargain fashionista.
Online shopping is great in the aspects of saving money, having a much more organized space to shop from, and so forth, however, shopping online there are some downfalls:
-Having to pay a shipping fees, which are usually $5.99 and up.
-Having to wait for the actual process and shipping, which usually takes a minimum of a week.
-Not being able to try on any clothing before purchasing them.
-The worry of inputting your card information online.
All of these things trouble me when I shop, but with the security of certain well known websites, your information is properly secured.
Online shopping becomes such a convenience if you don't have a car at your disposal at all times or you want to see more items the store might not have.
M idea of online shopping is something that I can access all the time, it is my go-to gadget when I want to save money in the comfort of my own home.
More Forum Articles
---