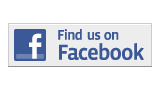 ---
Forum
Is It Time To Abolish The Penny?
By Kevin Artiga
kevin.artiga001@mymdc.net
Penny prohibitionist John Green recently asked President Barack Obama during a Google+ Hangout session a question of economical significance—why does the United States still mint pennies?
"Anytime we're spending money on something people don't actually use," President Obama responded, "that's an example of things we should probably change."
 As partisan political discourse continues to stall any meaningful fiscal reform, perhaps we should start small, like, penny small.
It currently costs $2.41 to produce and distribute each zinc and copper coin. It is reported that, in fiscal year 2011, the U.S. government lost $60.2 million on pennies—pennies that nobody ever uses.
Vending and laundry machines, toll booths, parking meters, in fact, almost no machine uses or accepts pennies. Which, essentially, makes pennies a very ineffective form of money.
"But pennies are used to provide exact change,"—no, even that is unproductive. In the study of economics, there's this concept called opportunity cost.
Opportunity cost is the cost it takes to do something instead of doing something else. For example, the opportunity cost of going to college for two years is the money you would've made if you would've spent your time working for those two years.
In the United States, the median wage is $17 per hour. So, following the median wage, it takes about two seconds to earn a penny.
If you fiddle around for an extra two seconds to make a transaction that uses a penny—which, by the way, studies have shown that using pennies in a transaction adds two to 2.5 seconds per cash transaction—the estimated cost of time wasted is about $3.65 per person annually.
As Republicans and Democrats struggle to find consensus, maybe this radical but powerful idea might create grounds for bipartisanship.
Sure, it's miscellaneous, but it has been done before. It's time for the pennies to join the Whigs and the half-cent—yeah, that was a thing—in the history books.
More Forum Articles
---