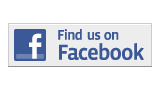 ---
Forum
Why I'm Quitting The Marlins
By Veronica Peron
Veronica.peron001@mymdc.net
If you haven't heard about the chaos going on with the Miami Marlins, I'm sorry that you live under a rock.
For those who aren't caught up, here is a Sparknotes version of their previous season. The Miami Marlins opened a new stadium last season funded by Miami taxpayers.
Then the team added a few big names to their roster, bringing hope to fans. But then, the Marlins management failed to keep their team under control, which lead to the fire-sale of seven star players in exchange for six no-names.
When season tickets went on sale, it was nationwide news. Mainly because the line consisted of only four fans purchasing season tickets. Make that three fans—one of them was wearing a Toronto Blue Jays hat.
In most recent news, Jeffrey Loria, the most amazing team owner in Marlins history—I say this with utter sarcasm—released a full-page ad in Miami's three major newspapers.
The ad was equivalent to a grown man acting like a child, refusing to take responsibility for his actions. Never once in that so-called "Letter to Our Fans" did he say the word sorry.
I'm not sure if Loria knows this, but he actually wrote a letter to nobody. There is no such thing as a Marlins fan anymore.
There is no way I believe a word coming from Loria's letter. He has been lying to us since the beginning of his career.
In fact, he is so low that he copied a PR stunt from the hit TV show Mad Men to try and save his team from bankruptcy.
If you're a fan of the show, then you should know that in episode 12 of season four, Donald Draper—the creative director of the advertising agency featured in the show—publishes a full page ad in The New York Times.
The ad was a letter titled "Why I'm Quitting Tobacco," which was a part of his plan to bring more clients into their agency after losing a major tobacco company's account.
If you haven't realized it yet, it's the same thing! Jeffrey Loria and his public relations team copied what a fictional character on a TV show has already done. It just seems Loria keeps digging an even bigger hole for himself.
So, my advice to you Mr. Loria is simple, sell the team. There is someone out there who can properly manage the Marlins—for love of the sport, rather than the love of money.
This is why I'm quitting the Marlins. Well, at least until Jeffrey Loria has gone the same way as so many of his former players—out of town.
More Forum Articles
---