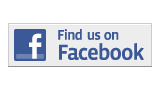 ---
News
Thousands Attend 30th Anniversary Of The Miami International Film Festival
By Amanda Rodriguez
amanda.rodriguez020@mymdc.net
More than 70,000 actors, film directors and movie lovers attended the Miami International Film Festival during its 30th anniversary celebration from March 1 to 10.
According to MIFF's Executive Director, Jaie Laplante, the 10-day festival showcased a total of 138 films, including the CinemaSlam shorts and the MIFF school competition.
"I think our opening night film surprised a lot of people," Laplante said. "Many attendees had their  doubts about opening with a documentary, but once they were there and saw what a moving story was in Twenty Feet From Stardom, they were touched."
Honors College student,  Natalie Castro, attended the opening night with her family and friends and agreed that the night was memorable.
"The film itself was very interesting and the whole event was sophisticated and filled with energy," Castro said. "When Darlene Love came on stage and sang Lean on Me after the movie, everyone was in shock. Her performance was breathtaking."
Aside from the opening night, other events such as the master classes and the "Analyze This" critics panel hosted by critics such as David Edelstein from New York Magazine and Claudia Puig from USA Today. Attendees listened as critics spoke about the current state of film criticisms.
On March 3, the masterclass, You're Invited! Now What?, had speakers such as Josh Braun from Submarine who gave the audience a debate about the film festival strategies for both new and experienced filmmakers.
Valentina Jaramillo who  watched, The Boy who Smells like fish, with her mother and sister enjoyed the movie experience.
"I had to go for extra credit for one of my classes and at first I was hesitant because I found the name of the film strange," Jaramillo said. "However, the film ended up being pretty good and it was exciting to see the actors, the director and the producer before the movie itself."
Miguel Morales, computer science major, saw the film Cuban-American with his family.
"I was surprised how many people came out to see this film," Morales said. "José Enrique Pardo did a great job interviewing a multitude of Cuban-Americans to see what their life journeys were. I enjoyed watching the film and it was everything I expected and more from the descriptions I first read."
The closing night featured, Venus and Serena, a film about the life of the two Williams sisters and their journey to fame.
"It was a very detailed film and I liked learning about their background," Rene Villarreal, a mathematics major at MDC said. "They came from a really bad neighborhood and look where they are today. The film really illustrated how perseverance is key."
Laplante said he feels proud of the overwhelming response the festival received.
"I think it was an extraordinary festival," Laplante said. "The buzz all over the city was terrific. People kept saying that the films were great, so I'm very pleased with the feedback."
More News Articles
---