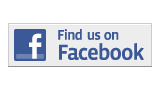 ---
News
Yoani Sánchez To Speak At Freedom Tower
By Diana Cricien
diana.cricien001@mymdc.net
Cuban blogger, Yoani Sánchez, will be speaking at Miami Dade College's Freedom Tower on April 1.
According to Juan Mendieta, MDC director of communications, this will be the first time Sánchez appears in person in Miami. Sánchez recently participated in a three-day technology and information seminar in New York; she will visit Washington D.C. before arriving in Miami.
"I can think of no better venue for this historic conversation in Miami," said Eduardo J. Padrón,president of Miami Dade College in a press release. "Like our slogan, Yoani is MDC."
Sánchez had been unable to leave Cuba until last month when the island changed its travel policies, allowing Cubans to travel without the need of an exit visa.
The blogger has become one of Cuba's best-known icons mainly through her blog "Generation Y," which she launched in 2007. Her blog focuses on political issues within the Cuban community.
According to Roberto Rodriguez Tejera, director and host of the TeleMiami segment "La Diferencia", Sánchez is building up a generation of new leaders who are beginning to emerge and are helping to assure Cuba's future.
Sánchez is a Nobel Peace Prize Nominee. She will be awarded with the Miami Dade College Presidential Medal for championing human rights during her visit.
"Yoani Sánchez is extremely important to the Cuban people, such as myself because she portrays the truths about the government and how they violate human rights, "said Lesvy Levy, a veterinary medicine major at MDC. "She is an icon of hope to the Cuban people and speaks on behalf of an entire community living in poverty."
More News Articles
---