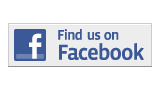 ---
Sports
Caratini Providing Sharks With Offensive Punch
By Frank Coto
frank.coto001@mymdc.net
Your destiny is shaped by the decisions you make.
From the moment Victor Caratini  decided to leave his hometown of El Coamo, Puerto Rico to study and play baseball in the United States, his life has never been the same.  
"I made the tough decision to leave my motherland Puerto Rico by myself to chase my lifelong dream of studying and playing baseball in the United States," Caratini said.
Caratini, a 2011 alumnus of the Puerto Rico Baseball Academy and High School was set to play college baseball at Southern University and A&M College in Baton Rouge, Louisiana,  but destiny tossed Caratini a curve ball. His transfer transcripts were not submitted on time, leaving him ineligible for the upcoming baseball season.
However, when Caratini came to Ft. Myers for the Perfect Game Competition, scouts told him that his best option to get signed for professional baseball was to play at Miami Dade College.
Caratini, a 6-foot-2, 210 pound catcher/third baseman, heeded the scouts advice and signed on to play at MDC. He has been as advertised boasting a stout .381 batting average, with seven home runs, and 57 RBI. Caratini was named the National Junior College Athletic Association Region 8/ Florida College System Activities Association Player of the Week for Feb. 26.
"It's by far the best decision I have ever made, it was meant to be," Caratini said. "I couldn't have ever asked for a better place to be, I feel great where I am right now."  
Caratini knew the decision to leave Puerto Rico would be tough because of his close connection with his family.  
His mother,  Lydia Rivera, took him to all of his games and cheered him on from the bleachers. To this day, his grandmother still calls him before every game to bless him.
As a young boy, Caratini gained passion and interest for the game by playing for the Puerto Rican Youth National Team. His father, Victor Caratini Espada, taught him the fundamentals.  
"I grew up on the fields watching my dad coach and teach," Caratini said.
Sharks head coach Danny Price appreciates Caratini's effort.
"His behind the plate skills are polished, and this is all due to his hard work and dedication for his craft [in] the game of baseball," Price said.  
Caratini's play has opened up his options after MDC.
"I haven't placed too much thought into where I will be after my time at Miami Dade is done," Caratini said. " I definitely do want to chase my dream of becoming a professional baseball player, and making my family proud."
More Sports Articles
---