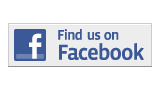 ---
Sports
Offense Sparking Lady Sharks
By Nicolas Vivas
nicolas.vivas001@mymdc.net
The Lady Sharks (19-10 and 5-2 record in Southern Conference play) have continued their strong start. The team's success can be attributed, in large part, to their progression offensively.
Sophomore outfielder Kayla Ogle is batting .514, sophomore Alexandra Schneider is hitting .495, and Paulinha Ueno has added 27 RBI.
"Our hitting is so far the strongest and most consistent part of our game this season," said third baseman sophomore Maegan Lee.
The team has also remained relatively injury free. The only big injury the team suffered was Ericka Acevedo, who had a career ending back injury last fall. Lee, was out of the lineup for five weeks because of mononucleosis, but she has returned to the lineup healthy.
"I could not wait to come to be with my teammates and help them in whatever way I could to win games," said Lee. "It was not a fun experience. It was quite depressing not to be able to play for so long."
Head coach Gina De Aguero was not phased by the adversity the team has had to endure this season.
"My lineup is never set in stone," she said. "When one girl goes down, we need the next one up to fulfill that role."
The next home game for the Lady Sharks is a double-header March 28 against Brevard State College that starts at 2 p.m. The Lady Sharks only have two more home games left in the regular season. The Florida College System Activities Association state tournament is May 3 through May 5 in Pensacola, Florida.
More Sports Articles
---