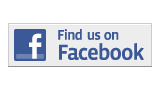 TOP STORY
Miami Dade College welcomed Cuban blogger Yoani Sánchez to the Freedom Tower on April 1. The blogger emphasized problems currently facing Cuba, and the need for the Cuban community—in Miami and Cuba—to become unified.
CARLOS LLANO/COURTESY OF MDC MEDIA RELATIONS
Keeping It Jazzy: Vocalist Angela Hagenbach performed at the Wolfson Campus auditorium on March 20 as part of the Jazz at Wolfson Presents series.

GREGORY CASTILLO/THE REPORTER
Driving The Lane: Heat forward LeBron James drives and dishes during the first quarter of an NBA basketball game between the Charlotte Bobcats and the Miami Heat at the American Airlines Arena on March 24. The Heat won the game 109 to 77.

IRMA GUTIERREZ/THE REPORTER
Chalk Art: Maria Alejo was one of several students at Kendall Campus who armed themselves with chalk to create colorful masterpieces  on the sidewalk at the Fred Shaw Plaza on April 3. The event dubbed the "Sidewalk Chalk Art Festival" was part of Arts & Letters Day 2013, which ran from April 1-10, and included events featuring dance, music, art and literature.

EDGARD LOBO/THE REPORTER
Frank's Ugly Art: The Greenway Campaign at North Campus kicked-off on March 26. Above, Miami-based artist "Frank's Ugly Art" paints an original work on a piece of recycled dry board

IRMA GUTIERREZ/THE REPORTER
Unmasked: The Visual Arts Student Organization unleashed a giant insect that made its way around Kendall Campus on April 1. Talia Ore was one of several students from VASO who created colorful masks for the event, which  was part of the celebrations for Art & Letters Day 2013.
HIGHLIGHTS

Eric Gonzalez, the lawyer representing the family of Samuel Perez, one of the four victims of the Oct. 10 West Campus parking garage collapse, revealed a new finding from a forensic investigation at a March 28 court hearing.
The Miami Dade College baseball team clinched first place in the Southern Conference on April 3 with a 10-2 victory against Indian River State College that qualified them for the state tournament.