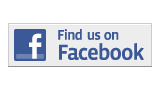 ---
Arts and Entertainment
A Look Back At Christopher Nolan's Debut
By Kristopher Stoltz
kristopher.stoltz001@mymdc.net
Christopher Nolan has typecast himself to the Dark Knight Trilogy and while those are wonderful movies, his earlier work tends to be overshadowed.
This is why I'm resurrecting Nolan's first feature film Following. It's the story of a writer who looks for inspiration by randomly following people, but ends up in the criminal underworld.
What's interesting, though is that this is not his official directorial debut; it's technically a student film. A feature-length, $6,000 film shot over the course of a year with friends and family.
Unfortunately, it's too short for it's own good and barely more than an hour.
Like Memento and Batman Begins, the order of the movie is all over the place. The writing is still fantastic with great insights on personal lives and analysis on different people we see every day. And it's all presented in a noir style; all black and white with mostly natural lighting and true atmospheric music. The minor flaw is that you can spot the cut corners on the film itself.
Be warned, there are no real action scenes or stunt work though. Some, yes, but it's a dialogue and story-driven thriller you're walking into. Be sure to take note of the British lingo as it takes place in London.
Following is a low budget noir, like the old days, but with a british twist and non-chronological format.
If you can ignore the minor flaws that I mentioned before, you'll have a blast watching this movie in three ways: standard, chronological, and with director's commentary should you get the chance.
P.S. Nolan's Inception gave a slight nod to this film and once you see it, you might giggle
Following—rated R—written and directed by Christopher Nolan—starring Jeremy Theobald, Alex Haw, Lucy Russell—69 minutes
More Arts and Entertainment Articles
---