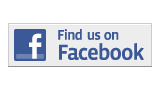 ---
Arts and Entertainment
Timberlake's 20/20; better, or worse?
By Gregory Castillo
Gregory.Castillo001@mymdc.net
After 2006's FutureSex/LoveSounds rocked the pop world, fans of the incredibly successful album collectively asked themselves, what will Justin Timberlake do next? What can top an album that reached the top of the record charts and spawned multiple radio hits, while at the same time becoming a timeless pop classic?
It seems seven years ago Timberlake had the answer for us, but his highly anticipated follow up The 20/20 Experience, seems to ask more questions than it answers, one of which being: this is what we've been waiting for?
The album's debut single Suit & Tie provided a pleasant, albeit lackadaisical tease for what was to come; it had potential as well. The second single Mirrors was similar, while it does a bit of a better job creating it's own ambience and musical texture.
In it's entirety, what we ended up with was almost exactly what the singles foreshadowed: a disappointing lack of enthusiasm, originality and creativity from one of the most charismatic musicians of the last 15 years.
The blame falls heavily on the album's producers, mainly Timbaland. In 2006, Timbaland capped off an incredible production cycle that culminated in FutureSex/LoveSounds. His style was incredibly pertinent in the music, echoing through each song like initials at the bottom of a stack of documents.
It worked in 2006, but in 2013 it fails dramatically. His effects are a relic of another time and too prevalent in the music, similar to what he did with Chris Cornell in 2009's Scream.  More importantly, a lack of tight editing results in song lengths that are way too long. Strawberry Bubblegum begins to drag on after the third or fourth minute, with only two songs on the record clocking in at less than six in a half minutes.
Let The Groove Get In is adventurous and fun, but could end three minutes early. It's like they included bonus directors' cuts that you're forced to listen to. Pusher Love Girl  had potential, but it also hurts from the unpalatable length. Don't Hold the Wall might as well be a Timbaland song that features Justin.
The album's highlights are far-and-few inbetween: Spaceship Coupe and That Girl  are really about it.  
A different, more modernly oriented producer could have made 20/20 something special, but in the end, song length and what feels like a lack of ambition buries this release. Justin will make more music, and there is no doubt he can create something modern, but 20/20's vision is just too unclear to enjoy.  
The 20/20 Experience—RCA Records—Regular edition: 10 tracks: 70 minutes, 2 seconds—Deluxe Edition: 12 tracks 79 minutes, 23 seconds
More Arts and Entertainment Articles
---