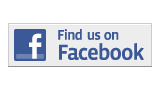 ---
Briefing
Chinese Summer Camp Program Sponsored By Confucius Institute
By Adrian Suarez
adrian.suarez001@mymdc.net
Beijing International Chinese College, sponsored by Hanban and the Confucius Institute headquarters, is arranging a 14-day summer camp program in China for college students from July 1 through 14.
To apply, students must be American citizens or permanent resident aliens with a valid passport, enrolled in a college or university, be between the ages of 18 and 25, and demonstrate interest in learning about Chinese culture.
The program is designed to immerse students in Chinese language and culture, allowing them to experience the country's magnificence in person. It will feature sightseeing tours of China, opportunities to interact with locals, and courses to learn Chinese.
Program fees will be covered by the sponsors, but students are responsible for paying their airline tickets and Chinese visa if they are chosen.
Application forms and information are located at the Confucius Institute at the Wolfson Campus, 300 NE 2nd Ave, Room 1201.
For more information contact:
Jim Yu at (305) 237-7581.
More Briefing Articles
---