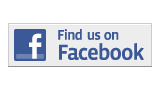 ---
Briefing
InterAmerican Campus Student Awarded Position Of Campus Compact 2013 Newman Civic Fellow
By Quinn Allen
quinn.allen001@mymdc.net
InterAmerican Campus student Edwin Ramos, 23 was awarded the position of Campus Compact 2013 Newman Civic Fellow on March 19.
The award is given to student leaders with an interest in finding solutions for issues facing communities throughout the country.
Ramos, president of the Students Working for Equal Rights organization at InterAmerican Campus, was the first student to organize the Deferred Action for Childhood Arrivals clinics on Campus.
He is currently an education major and plans to become the next president of Miami Dade College.
"My dream is to be a teacher," Ramos said. "I also want to be the next president of Miami Dade College. Dr. (Eduardo) Padrón has inspired me to go beyond normal expectations, and that is exactly what I'm going to do."
After graduation, Ramos plans to study English at the University of South Florida. He wants to educate those that don't have English as a first language.
"I would love to teach English to ESOL students," Ramos said. "I think that it's an important tool for those who do not have English as a first language, and I want to help them break down those barriers that hold them from getting jobs."
More Briefing Articles
---