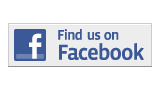 ---
Briefing
Kendall Campus Presents 500 Years Later As Part Of Genocide Education Week
As part of the Genocide Education Week, Kendall Campus, 11011 SW 104 Street, will present the documentary 500 Years Later on April 10 in Room R403 from 5:30 to 7 p.m.
Recorded in five different continents and more than 20 countries, the documentary tellsthe story of many Africans who suffer from discrimination, poverty and poor health. It reveals the struggle of Africans who have fought for and continue to fight for their freedom.
The event is free and open to the public. Space is limited, so classes must contact John Frazier at jfrazier@mdc.edu to reserve a spot.
For more information call:
(305) 237-2625
More Briefing Articles
---