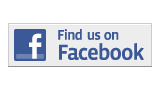 ---
Forum
Come On Guys And Gals, Time To Get Those Meat Bags In Shape
By Patricia Suiter
Patricia.Suiter001@mymdc.net
After the carnage of Miami parties in 2012, and the world didn't end for the hundredth time,this was the year I wanted my life back. New Year's began with a flop, so it was time to break down.
I had to recover from the marathon of raves and fiestas and start exercising, so I stormed straight into the Miami Dade College Aquatic and Fitness Center and said, "Shut up and take my money!"
Getting back into shape from a lifestyle of leisure isn't easy though. We all have our guilty pleasures, and a lifestyle of corruption and vices doesn't leave the heart a happy camper.
After years of being hunched over a computer screen, I never thought I would miss any of the countless hours I spent in that small, dark room.
So on an impulse, I grabbed my tights and T-shirt and decided to hit the gym. The best time, I found, to work out is at 7 a.m. when it's not busy and everyone is still sleepy.
I had no idea what I was doing at first, so I stalked the other gym-goers and tried to mimic their routines.
You can also ask the blue-shirt staff how to use the machines, but I found it fun to just jump off the deep end.
Then like a divine message from the fitness gods, I found a friend to advise me on the how.
She told me to eat a family reunion of cows and chickens, drink plenty of water, and drink a protein shake afterwards to nurture those meat lumps.
When I had to work the arm muscles, I picked up my sweet  five pound weights and she showed me how to stop flopping around. Eventually she just shook her head and made me practice without weights, making me realize I had the form of a lumpy space.
Throughout it all, everyone I've met on my passage agrees on this universal truth: "Working out isn't just a goal, it has to become a lifestyle."
Whether it was a slow build-up of condensed rage, or a sudden punch to the face, all I wanted was to have a better, recovering year. So let's get to it brother and sister meat bags!
More Forum Articles
---