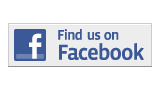 ---
Forum
Democracy Doesn't Require Military Tanks
By William Hernandez
william.hernandez007@mymdc.net
Upon Hugo Chávez' death on March 5 the blogosphere, mainstream media, and the Miami expatriate population reacted.
"He was an egomaniacal dictator; I will not be surprised if he copied Lenin or the North-Korean guy." Sergio Gonzales, a Cuban Refugee said while drinking his cortadito in La Carreta, in Little Havana.
On March 15 thousands of Venezuelans mourned at  Chávez' funeral. It was a star- studded affair, which attracted characters of the world's headlines.
Many commonly known socialists, from Raul Castro, to Sean Penn, to Rev. Jesse Jackson, and the passionate L.A Philharmonic Orchestra conductor Gustavo Dudamel were but a few of the present.
The highlight of the funeral was when Iranian President Mahmoud Ahmadinejad, while attending Chavez' funeral kissed his Venezuelan flag draped casket, and held and comforted his mom, a taboo in Islam.
Chávez' death brought a new horizon to Venezuelans within the country and worldwide.
The new president of Venezuela, Nicolas Maduro, is expected to run against the opposition leader Henrique Capriles in new elections on April 14.
"I saw the tanks; there were troops everywhere and the Bolivarian neighborhood committees were out encouraging people to vote," said Yonisvere Martinez, a Cuban Doctor who escaped from Venezuela, about a previous election in Venezuela.
Apparently, the love for the Revolution among Venezuelans is not what Sean Penn claims. If you need tanks out during Election Day then your "democracy" needs to be defended from something.
More Forum Articles
---