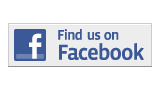 ---
Forum
Shooting Our Own Freedoms In The Foot
By Guillermo Herrera
guillermo.herrera003@mymdc.net
On September 2011 the federal government introduced a section in the www.whitehouse.gov website called "We the People," a place for citizens to propose petitions that the government has to respond to if a certain quota of signatures is reached.
In 2012, a petition was launched requesting the construction of a Death Star spaceship in 2016, which achieved more than 34,000 signatures of the initial 25,000 minimum.
The government later responded to the petition in January 2013, rejecting the request for financial and moral reasons, including the statement: "the administration does not support blowing up planets."
Among other reasons, this pushed the administration to raise the quota to 100,000 signatures.
Another petition that launched on March 3rd requested the government to change the country's national anthem to the popular R. Kelly song, "Ignition (Remix)."
In a little more than a week the petition has managed to gather more than 10,000 signatures. Worse still, on March 7th someone posted a petition calling white people to stand up against the non-white minorities that have "nearly interbred [them] out of existence."
As humorous as this may all be, it is unfortunate that we choose to abuse this opportunity. Believe it or not, "We the People" has proven to be useful in certain situations.
Recently, a petition requesting the right to unlock cellphones reached the minimum quota, received a positive response, and soon thereafter was introduced as a bill in the Senate by Ron Wyden (D-OR).
If we continue to propose bogus legislation for the sake of a few laughs, we will end up damaging the potential good that we can attain through the "We the People" initiative.
Soon, raising the quota will not be our only concern because the federal administration may eventually choose to terminate the program altogether. In a way we are hurting ourselves and damaging our government's confidence in society.
This is a legitimate, empowering resource that we should not treat so lightly. Instead of complaining about the government and its faults, make a difference and take advantage of these outlets or give the people that have realistic concerns the opportunity to speak their mind.
More Forum Articles
---