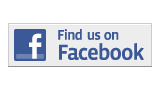 ---
News
Kendall Campus' 3000 Building To Be Remodeled Into Science Complex
By Iliana Torres
iliana.torres002@mymdc.net
Kendall Campus is remodeling building 3000 into a new Science Complex after the first floor installments were moved to building R.
The Science Complex will include new chemistry, biology and physics labs on the first floor and remodeled faculty offices on the second and third floor, according to Brian Stokes, Senior Director of Campus Administration. Some of the original labs which were in good condition are not being altered.
"I'm looking forward to the renovations," said Joselyn Diaz, a biology major at Kendall Campus. "As a biology major I find these labs very important."
The building previously housed student services departments such as financial aid, the bursar's office, admissions, and advisement on it's first floor, as well as the Honors College and classrooms.
"I'm not a biology, chemistry or physics major, but biology is one of my requirements so I'm looking forward to seeing the new labs in the spring," said Denise Rodriguez.  "I also find that these renovations will really benefit students allowing them to work with upgraded materials and work in a classrooms."
Until renovations are completed the building will be closed; classes and departments have been relocated.
The math and biology departments have been moved to building K, the chemistry department is in the trailers behind building 3.
Some students have found the class relocations and detours inconvenient.
"The distance between the class I have before my lab is super far," said Richard Armand.
The building is expected  to be completed by December 2013.
More News Articles
---