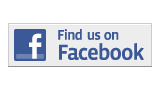 ---
Sports
Lady Sharks Closing in on First Place In Southern Conference
By Nicholas Arias
nicholas.arias004@mymdc.net
With only six games left for the Lady Sharks softball team, the goal for reaching the state tournament is within reach.
The Lady Sharks are currently in second place in the Southern Conference with a 8-3 record, and an overall record of 22-11. Indian River State College is ahead of them in the conference with a  9-1 record in conference play.
"The team plays for the name that they represent on the front of their jersey," head coach Gina De Aguero said. "We are working toward one goal at a time. First goal: be conference champions."
Tight Knit Team
The locker-room atmosphere is focused and prepared.
"There is a sense of calm on the field. We feel relaxed and confident in accomplishing our goals as a team,"  sophomore Maegan Lee said. "…Most of all we are just having fun and playing ball."
Lee credits De Aguero's positive attitude with keeping the team comfortable while under  pressure during the season.
"[Coach De Aguero] mentally toughens us in practice everyday by pushing us past our limits. We show up to each game prepared," Lee said.
Alexandra Parrilla, a freshman catcher, has enjoyed playing on a successful team this year.  
"It feels great, " Parrilla said. "It makes me want to be a better player and try harder to earn my spot [on the roster]."
Reasons For Success
De Aguero, in her second full season with MDC, credits the improvement in the wins column to the control she now has over her roster. Aguero became the head coach for the Lady Sharks last October after Carlos Caro was dismissed.
"I was able to recruit my this year [and] that plays a role," she said.
She added that there has not been any single player carrying the team, but rather, it has been an all team effort with improvement coming in every facet of the game.
Probed about her secret formula for success, she modestly replied, "We hit. If you hit, you score."
More Sports Articles
---