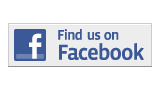 ---
Sports
Sharks Southern Conference Champs; Qualify for States
By Jonathan Perez
jonathan.perez019@mymdc.net
Riding a 12-game winning streak, the Miami Dade College baseball team crushed Indian River State College 10-2 on April 3rd to qualify for the state tournament.  
The Sharks, who are 35-5 and 16-2 in the Southern Conference, had not qualified for states in two years. This will be the first time MDC participates  in the Florida College System Activities Association Tournament under head coach Danny Price.
Tournament play starts on May 9 in Lakeland, Florida.
"I was excited for the guys, but I wanted to just get through it because I didn't want any of the players to get hurt in the pile," Price said. "I am very honored to have these kids."
Catcher Robert Llera said the team hopes to improve on last year's  disappointing play in the Southern Conference Tournament. The Sharks were knocked out in the first game in an 18 inning loss  versus Broward College.
"It's been tough to lay down at the end when everyone gets to the next step, and you are at home watching," Llera said. "It's good to be in the driver's seat where we are right now, and we are taking it by the horns."
Despite clinching first place in the Southern Conference, the Sharks know there is work that needs to be done.
"What we have is special, and if we go into a different mindset, we will lose it," Price said. "[The mindset is] one game at a time."
The Sharks last loss was 4-3 to Indian River State College on March 12.  
" It's unfinished business. We haven't made it anywhere yet," outfielder Jose Gomez said. "We have goals, and until we don't get those goals, we won't feel like we finished and did what we had to do."
Price, in his third year as head coach  of the Sharks, believes this is the best team he has coached while at MDC.  
"The team is deeper, and we've stayed healthy in key positions," Price said. "This is the best recruiting class, therefore, this is the best team we have."
The Sharks have scored 328  runs, batted in  289 RBI and they are boasting a team batting average of .358.  Catcher Victor Caratini has been one the Sharks best offensive players crushing seven home runs,  while knocking in 62 RBI and batting .378. Gomez  is hitting .414, and he has added 19 stolen bases, and scored 35 runs.
[This team] has a lot of heart, we got  a lot of talent,"  said hitting coach Jim Mansilla. "We still, in certain parts of the game, we have somethings to learn, but they are special. They  battle, they battle right to the end and they don't give up."
Just as impressive has been the Sharks pitching staff. They have  a combined earned run average of 2.67 with 298 strikeouts. Starting pitcher Kyle Carter is 6-0 with a 1.71 earned run.
The team has been competitive all year long. Four of the five games the Sharks have lost this year have been by two runs or less.
The only two teams that have defeated the Sharks in their conference are Indian River State College and Brevard Community College.
"I don't know about rankings or none of that, but I know we wanna be number one in the nation, representing Miami," Llera said. "We are working hard every day, and we are going to keep working hard, and even harder to get to where we wanna be."
More Sports Articles
---