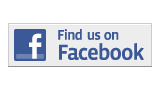 ---
Arts and Entertainment
Long Live Louie
By Gregory Castillo
Gregory.Castillo001@mymdc.net
When turning on a comedy special, one often understands quickly what the limits of the comedian will be; with Louis C.K., you'll be throwing whatever limit you think there will be out the window and buckling up for a wild ride, smart and fun-filled ride.
In his latest special, Oh My God, C.K. does just that again, and like his $5 game changing special Louis C.K. - Live at the Beacon theater, from the second the now 45-year-old comedian walks on stage, the everyman's comic maintains his brand of self-depicting jokes and risquè punchlines, always pushing the envelope into no-man's-land.
Touching on myriad of subjects from his daughters, garbagemen, the legality of murder, and Richard Nixon, C.K. continues to do what he does best during his one hour special: paint an often shunned portrait of American life through the eyes of an incredibly cognisant individual that's caught in the middle of doing good, or just enjoying the privilege life gives one to eat bacon —a bit C.K. hammers in well.
Drawing laugh after laugh and giggles galore, the show's highlights include the comic confronting his age with the aforementioned Richard Nixon bit that leaves C.K exclaiming: "Our president wept like an insane person and then got on a helicopter and flew away!"
Always ballsy and inexplicably funny, when Louis is on a roll, expect to think, and most importantly laugh out loud a lot, exactly what happens time and time again during Oh My God.
In a year that we won't see a season of his critically-acclaimed FX show Louie, Oh My God offers fans an avenue to see the wildly popular comic doing what he does best: make rooms roar with laughter while saying things most are only brave enough to think and not say.
The special is currently airing on HBO and will be available later this year, DRM-free for five dollars on LouisCK.com.
More Arts and Entertainment Articles
---